Auckland is New Zealand's most populous city and is a multi-cultural hub of food, music, arts, and culture. Also known as Tamaki Makaurau, Auckland sprawls over volcanic hills and around twin harbours, offering an exhilarating mix of natural wonders and urban adventures. Auckland offers an urban environment where most people live within half an hour of beautiful beaches, hiking trails and a dozen enchanting holiday islands. Add a sunny climate, a background rhythm of Polynesian culture and a passion for outstanding food, wine, and shopping, and you're beginning to get the picture of Auckland, New Zealand, our largest and most diverse city.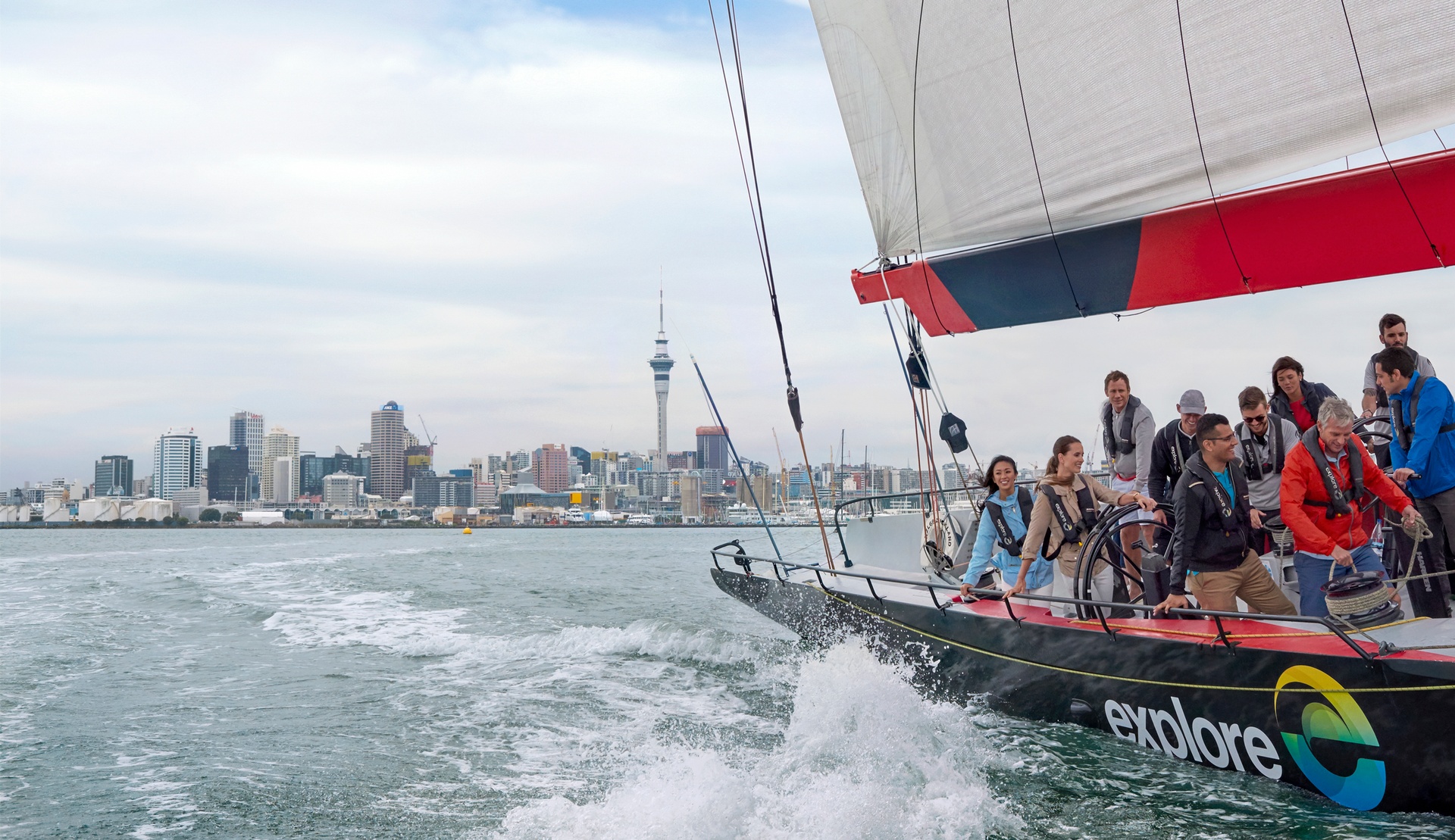 The Sky Tower is iconic of Auckland and a short walk from the conference venue. The Sky Tower has an observation deck for unparalleled views of Auckland city. Federal Street, where the Sky Tower is located, is also home to many top restaurants and tourism experiences. Learn more about Federal Street, its restaurants and experiences.
The Viaduct Harbour and Silo Park - Auckland is known as the City of Sails, so you will certainly want to have a look at the waterfront and the many docked boats in the harbour. These areas are also home to many restaurants and bars.
While you are visiting Auckland, it is worth taking a ferry ride to at least one of the many available destinations. For day cruising in Auckland or around the fascinating Bay of Islands, ferries generally depart from the Viaduct Harbour. Popular options include nature tours, visiting wineries or beaches on Waiheke Island, walking, hiking, or kayaking on the volcanic Rangitoto Island, or visiting the historic town of Devonport on Auckland's North Shore.
Also, who would want to miss a tour of the Hobbiton movie set as featured in The Lord of the Rings and The Hobbit Trilogies?! Located in the heart of the Mighty Waikato region - just a couple of hours drive away from Auckland, you can book one of the daytime guided walking tours or experience its magic at dusk along with a banquet feast served inside The Green Dragon Inn.
Head for the snowy mountains, make a beeline for golden coastlines, or soak up cafe culture in a friendly town. Diverse scenery and unique culture mean there is a wide range of distinct places to visit in New Zealand - whether by car, bus, ferry, helicopter or scenic train rides.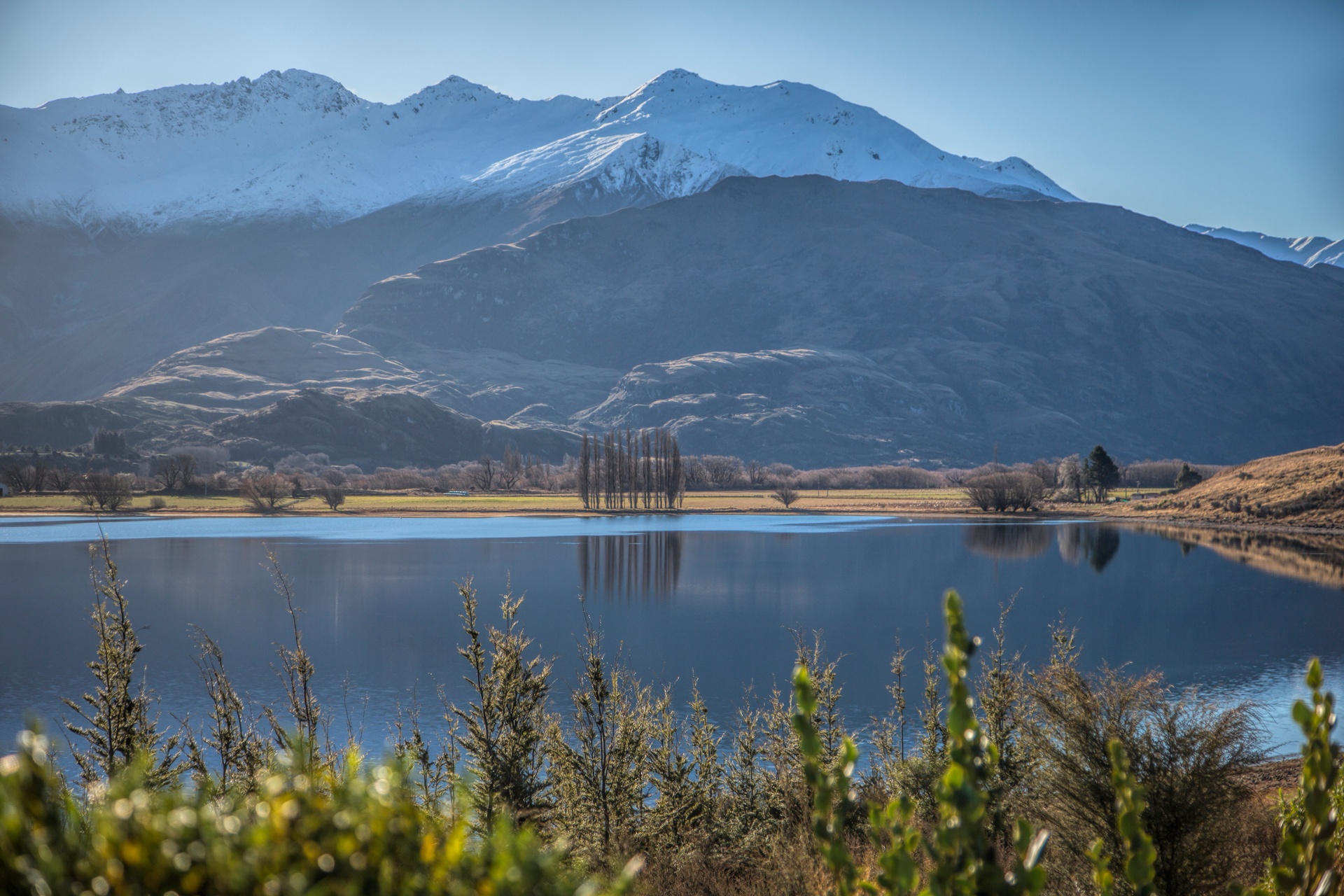 Aukland to Wellington, East Coast Journey - this 6-day East Coast journey is the beach lover's route from Auckland to Wellington. A good mix of tranquil bays, beautiful beaches, volcano hikes, and cultural exploration.
North Island Exploration - a 7-day tour in Middle Earth gives a good glimpse of the best attractions in the north island: native rainforest, picturesque coves, the original Hobbit Movie set, volcanic landscapes, emerald lakes, and Rotorua - geothermal activity, Māori culture, and adventure all in one place.
Christchurch to Queenstown via Lake Tekapo - If road trippin' is your thing, discover the gems of the South Island from the vibrant Christchurch to the charming Queenstown. Wonder at the UNESCO Dark Sky Reserve in Lake Tekapo, marvel at the glaciers and majestic alpine scenery of Aoraki Mount Cook, get a taste for the food and wine of Central Otago and then finish with spectacular scenery and adrenalin-fuelled adventure in Queenstown.
Check out more itineraries of the North Island, Sorth Island, and top New Zealand trips. Or simply let a recommended travel agent plan the trip for you.
Travelling to and around New Zealand is easy. Use the following travel information to help prepare for your journey to our beautiful country or check this IMPORTANT FACTS about visiting New Zealand - including health and safety, visa, COVID-19 travel.
Flights. Flights are available from many international destinations. New Zealand is a 9-12 hour overnight flight from most countries on the Pacific Rim. Learn more about getting to New Zealand.
Qualmark. Whether you are looking for places to stay, things to do or ways to get around, Qualmark - New Zealand tourism's official quality assurance organisation - provides a trusted guide to quality travel experiences. When you see the Qualmark, it means that those businesses have been independently assessed against a set of national quality standards. Find out more about Qualmark here.
Passports, visas & electronic travel authority (ETA). When you arrive, your passport must be valid for at least three months beyond your intended departure date, and if required, have a valid New Zealand visa. New Zealand is visa free from 60 countries and territories. Visitors from visa-waiver countries must request an Electronic Travel Authority (ETA) prior to coming to New Zealand. You may also have to pay an International Visitor Conservation and Tourism Levy (IVL). For more information on the ETA and IVL, visit Immigration New Zealand.
Biosecurity. In order to protect New Zealand and its environment, certain items are not allowed to be brought into the country, have restrictions for entry, or must be declared if they are deemed to present a biosecurity risk. These include food, plants, animal products and outdoor recreational equipment. You may risk a fine if you fail to comply. For more information on what items to declare visit the Ministry for Primary Industries.
i-SITE New Zealand. i-SITE is New Zealand's official visitor information network with almost 70 i-SITE locations found throughout New Zealand. Speak to a travel expert at your nearest i-SITE for local knowledge and bookings throughout New Zealand.
Tiaki - Care for New Zealand
Tiaki means to care for people and place. New Zealand is precious, and everyone who lives and travels here has a responsibility to look after it. The Tiaki Promise is a commitment to care for New Zealand, for now and for future generations. By following the Tiaki Promise, you are making a commitment to New Zealand to act as a guardian, protecting and preserving our home.
Learn more about the Tiaki Promise.